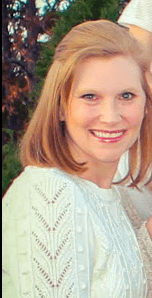 McEver Mustangs,                                                                                                                 
I am excited to introduce myself to you all as the new Assistant Principal of McEver Elementary School. With over 16 years of experience in elementary and middle school education, I firmly believe in a strong home-to-school connection. I look forward to working together with you this year to build up your child academically, socially, and emotionally.  
Most recently, I served in Hall County in a dual immersion school as the ESOL lead. I served students in their content classes to provide strategies to build vocabulary and increase opportunities for speaking, reading, writing, and listening. I served the teachers in the school as the coordinator for testing and coordinated professional development to improve classroom instruction. I have experience-teaching students ranging from kindergarten to eight grade and have a passion for literacy development. I have worked to provide parents with skills to advocate for their child and provide strategies to use at home to support the progress happening in the classroom. 
As I begin my journey as the Assistant Principal at McEver, I look forward to our journey together as we LEAD through Language, Exploration, Art, and Diversity. With a strong background in language acquisition, literacy development, and leadership training, I am fully committed to supporting our community. 
I look forward to meeting you all during the upcoming school year. If you have any questions, please reach out.                                                                                                     
Sincerely, 
Tiffani Hendricks